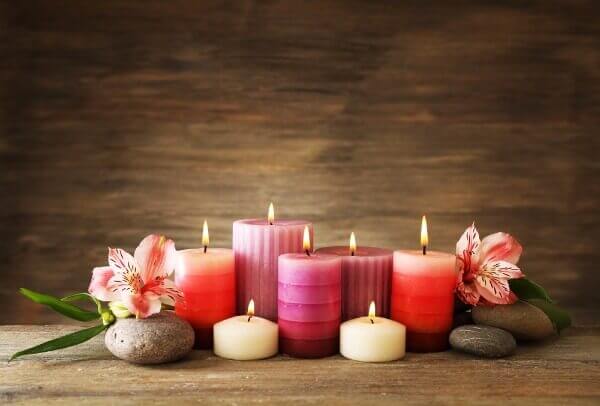 Relax for the soul is essential
Remember, when your mind is relaxing – your body is relaxing, too. Therefore, it is good to take care of not only treatments for body but also "for the soul". Aromatic candles and relaxing music will prove to be useful for this. Among the calming and relaxing aromas, the golden three is: rose, orange blossom and lavender. Even if you do not have candles with these aromas, there is nothing wrong in using different ones you particularly like… after all, it is supposed to be a moment of pleasure for you!
In addition to the therapeutic aroma and a warm light of candles, another relaxing element is worth using – sound… and it does not necessarily have to be a relaxing Indian music, as it may generally seem. Think of a music which makes you most often calm, which songs make your heart rate slow down? Record a few such "soothers" on a CD or copy to your mobile phone and create your own SPA playlist. If you do not know such music, we recommend the music of Oliver Shanti – he always has a standard repertoire for such occasions, because he combines stylish French origins with oriental sounds.